Ministry of Housing, Communities & Local Government
Energy Performance of Buildings Data:
England and Wales
Access to Energy Performance Certificates and Display Energy Certificates data for buildings in England and Wales. Searchable, browsable and downloadable individually or in bulk. Register now for access to the data.
For householders
Check the data for your property
For researchers
An indication of energy use
For business
Create new products and services
For policymakers
Make data driven decisions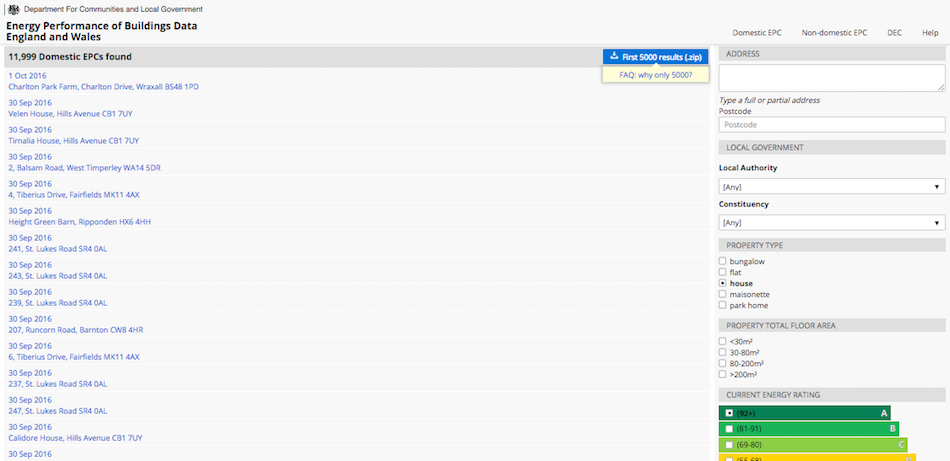 Frequently Asked Questions
Why do I need to sign up?
The data available contains personal information covered by the Data Protection Act 1998, as well as data under a restrictive licence. MHCLG is required to confirm that users have understood and agreed to these, as well as collecting the details of those who have requested access.
How can I use the data?
The guidance notes provide some background on this data release. If you're a software developer, we have an API for accessing the data programmatically.